Our goal is to make fitness FUN, VARIABLE, and EFFECTIVE!
Members at CrossFit Eden Prairie exercise hard, but most importantly they do it with friends. The accountability, support, and encouragement of a community like this is unlike anything else. The best part? You don't have to be in shape to get started! All ability levels, shapes, sizes, and ages are welcome. CrossFit is infinitely scalable to any ability level. Whether you've made fitness an integral part of your whole life or you're just getting started, we have an option for you!
Hey, we're the coaches at CrossFit Eden Prairie
Ready to meet a team that has your health, goals and happiness in their sights? We're focused on helping you to make those big positive changes that will transform your life in so many ways.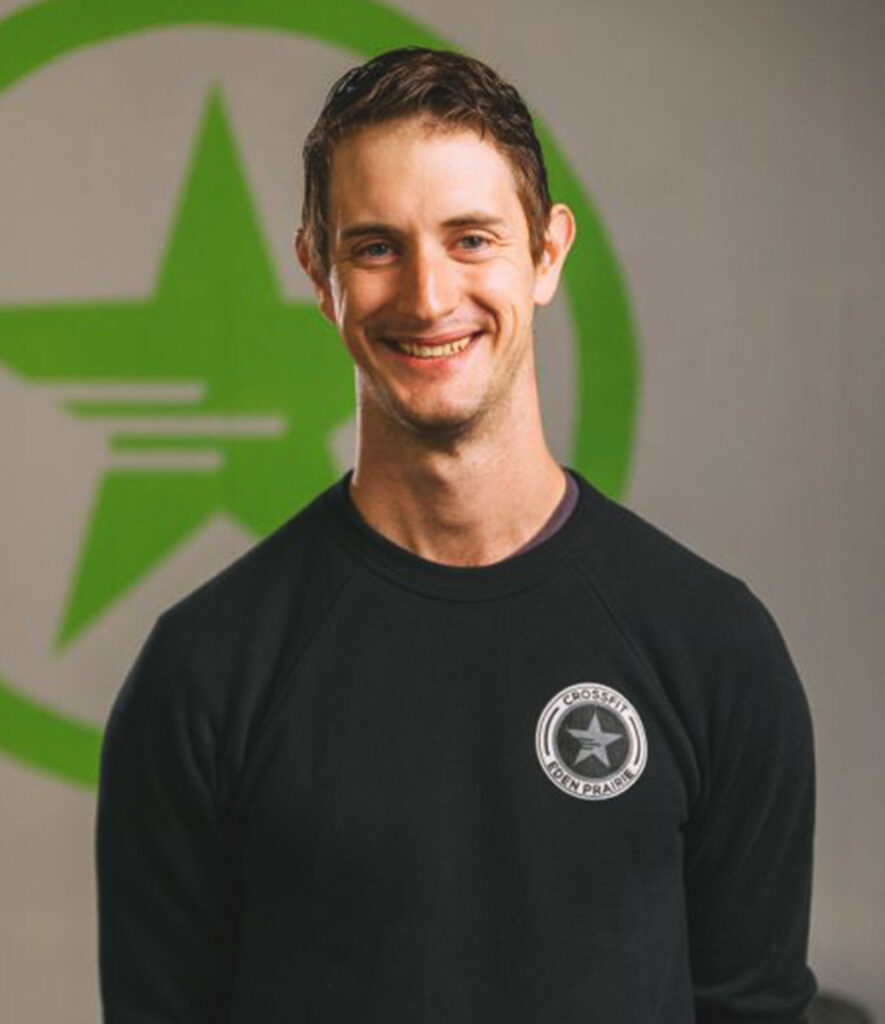 My journey with CrossFit started in 2015. My best friend and workout partner was moving a few cities over and didn't want to make the drive. I felt unmotivated and bored at the gym working out alone.
Several months earlier I had seen the CrossFit Games on TV and thought, "Wow this stuff is incredible!" That's when I looked up CrossFit Eden Prairie and swung through to check it out. As an ex-athlete I immediately fell in love with the challenge of learning new movements, daily practice, and the quality of coaching I received at each CrossFit Class!
The amazing encouragement, friendship, and physical transformation I've received from CrossFit over the years has made me a die hard believer in it's ability to change people's lives. It further changed my life when I had the opportunity and privilege of buying CrossFit Eden Prairie in the Spring of 2021.
My goals have and still are to become strong, more flexible, and maintain a healthy lifestyle through fitness and nutrition. Now I have the joy and responsibility of helping our community navigate their fitness journey. I absolutely LOVE the process of teaching and refining movement for new and existing members.
I believe everyone should always be striving for a goal, whether big or small. My next goal is to attain my CrossFit Level 2 certificate in 2022. This will allow me to coach more effectively and help our members achieve THEIR GOALS!
So, what is your fitness goal? And How can we help?
I look forward to meeting you and hearing how we can help you!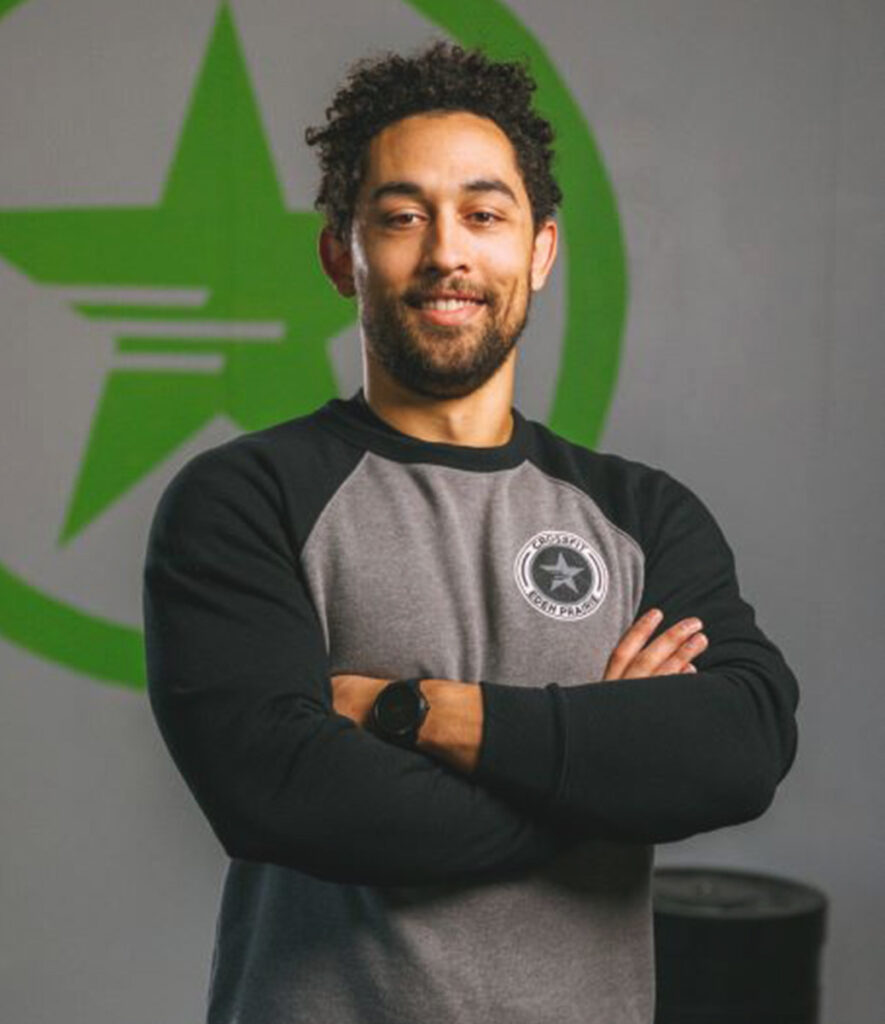 I discovered CrossFit six years ago at a time in my life where my interest in health and fitness was beginning to flourish. I have been an athlete my entire life. I have played junior hockey and collegiate lacrosse with endless experience to boot. Yet, after starting three years ago, CrossFit has been a driving force in my journey of development to become the person and professional I strive to be. Over this period, I have become NASM certified as a personal trainer, first aid/AED certified, train multiple collegiate athletes from various sports, graduated with a Master's in Science in Exercise Science from Concordia St. Paul, and plan on going back to school to become a Physical Therapist in the near future. In the meantime, I look forward to working with the CFEP community to help individuals achieve various goals as I have through CrossFit.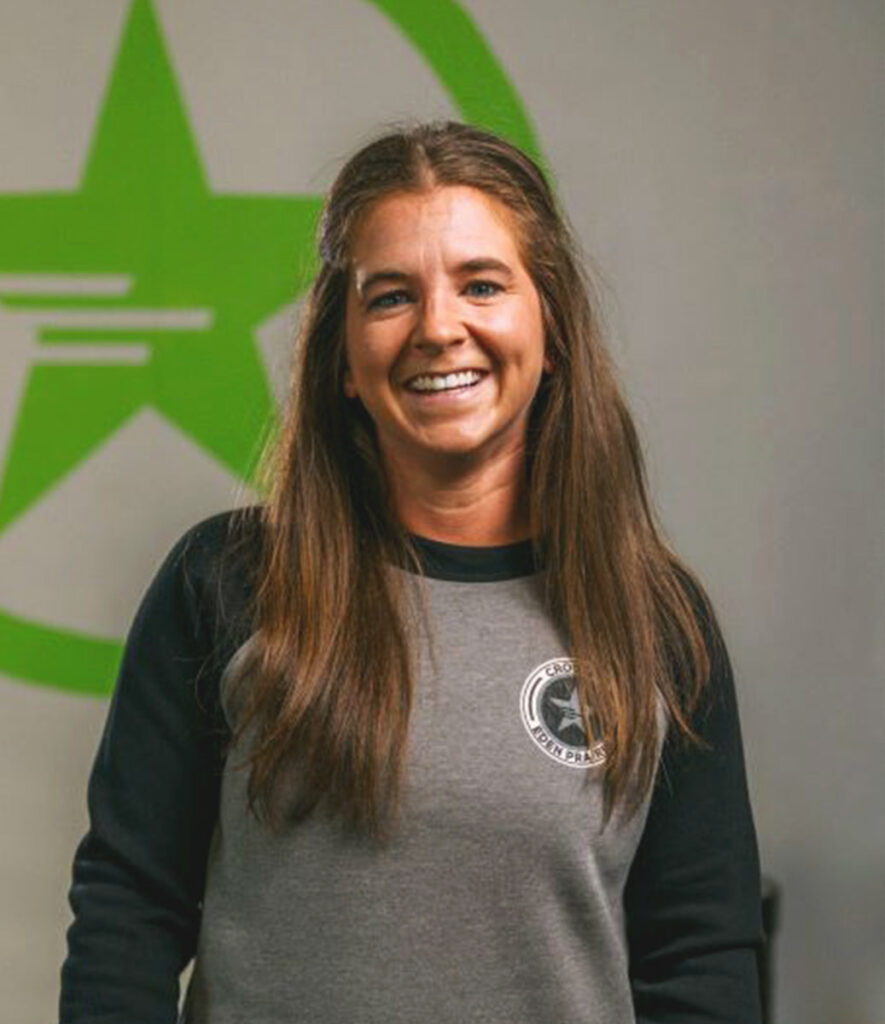 Crossfit has had a positive impact on my life in the most incredible of ways! I grew up playing hockey, track, volleyball, and basketball. After finishing my hockey career, I started running marathons but still felt something was missing in my fitness life. I took my first Crossfit class in 2016 and quickly realized there was something uniquely special about it. Over the past six years, Crossfit has been so much more than just a place to work out. It's been a place where I've overcome physical and mental challenges, built strength and confidence that has translated into many areas of my life, and most importantly, a place where I've made some amazing, lifelong friendships.
I'm excited and grateful to be a coach at CFEP, where I can be a part of such a wonderful community and hopefully help others achieve their health and fitness goals.
Hi everyone! My name is Kelsey Jordan.
I'm new here to CrossFit Eden Prairie and to the US in general! I recently moved down here from Manitoba, Canada for Chiropractic school!
One thing I am not-so-new to is CrossFit! I've been doing CrossFit since 2016 and have now been a level 1 coach for just over a year!
The reason I love coaching so much is because I love helping others get better at a sport that I am also passionate about! When I started I couldn't do a pull-up or a push-up and I credit a lot of my improvements to some awesome coaches! And now I get to hopefully be that for you!
I'm so very excited to be joining the CFEP team, and am thankful for everyone for being so welcoming!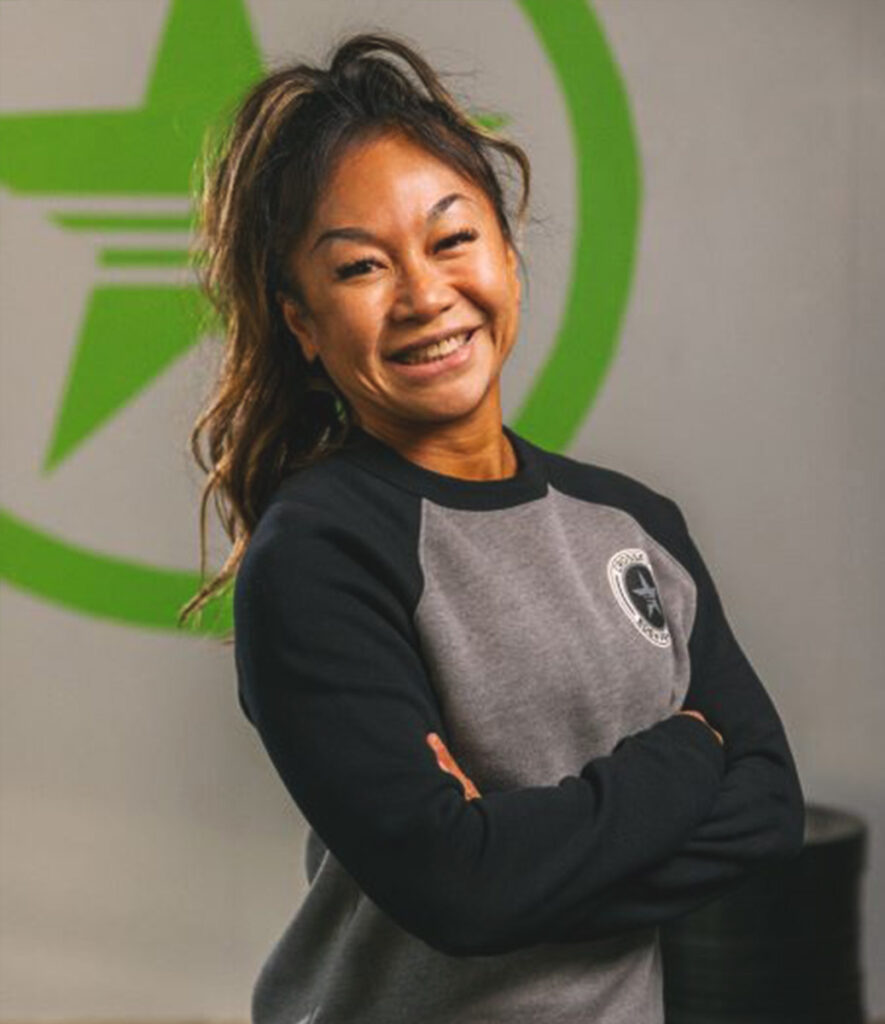 I have a background in swimming that naturally took me to Ironman distance triathlons then into competitive cycling. My most recent sport before Crossfit was traveling around the country bike racing. However, as demands of my full time job grew, coupled with a series of serious racing accidents and fracturing my cervical spine, I decided in the Spring 2016 to officially be a "spectator" of the sport. I spent the next two years finding my next passion in sports that could give me athletic fulfillment and while allowing me to continue to grow and build my full time career. I have been fortunate to be surrounded by athletes, where I eventually was introduced into Crossfit and officially joined Crossfit Eden Prairie in the Spring of 2018 when I moved back to the Twin Cities.
Coming from single-sport events, I truly am in love with the variety that Crossfit brings. There is a never-ending number of challenges and movements to master. I get to climb a rope, learn Olympic lifting, play on the gymnastics rig – and the beauty of it is, it is a sport where you can make it as easy and as hard as you like. Additionally, I also love seeing my community of friends and new faces at our box. One of the things I love doing is meeting like-minded folks, getting to know them and finding what fuels the fire! In the 3-4 years I've been at Crossfit, I found a consistent theme, that everyone, anyone who walks into a Crossfit box, has a certain drive, tenacity, something that fuels their fire and an unconventional way we connect with each other. That, I believe, is the magic of this sport.
My current goal is to continue to learn and sharpen my skills, deliberately taking the long game to train smart and healthy. That said, in a larger context beyond myself, is meeting new folks, and sharing my passion, tips and tricks of Crossfit with them. With my L1 certification, and an affinity to support adaptive athletes, I would love to see where that road takes me. For now, I enjoy coming to classes, seeing the people who share similar passions and having a good time.
Being a lifelong athlete, I came to CFEP with immense amounts of curiosity. I was amazed by the variety of movements, how much I had to learn and how much I could not do. That very fact, humbled me tremendously. And that very fact is the premise of why I love Crossfit so much. It has an unconventional way to challenge the way we move regardless of your fitness levels. For those who are on the fence, regardless of wellness goals, I encourage you to jump right in! There are always progression options for everyone including adaptive athletes. To close, I want to comment that the CFEP community has added a positive dimension to my physical and mental fitness which expresses themselves in my daily life in more ways that I had ever imagined!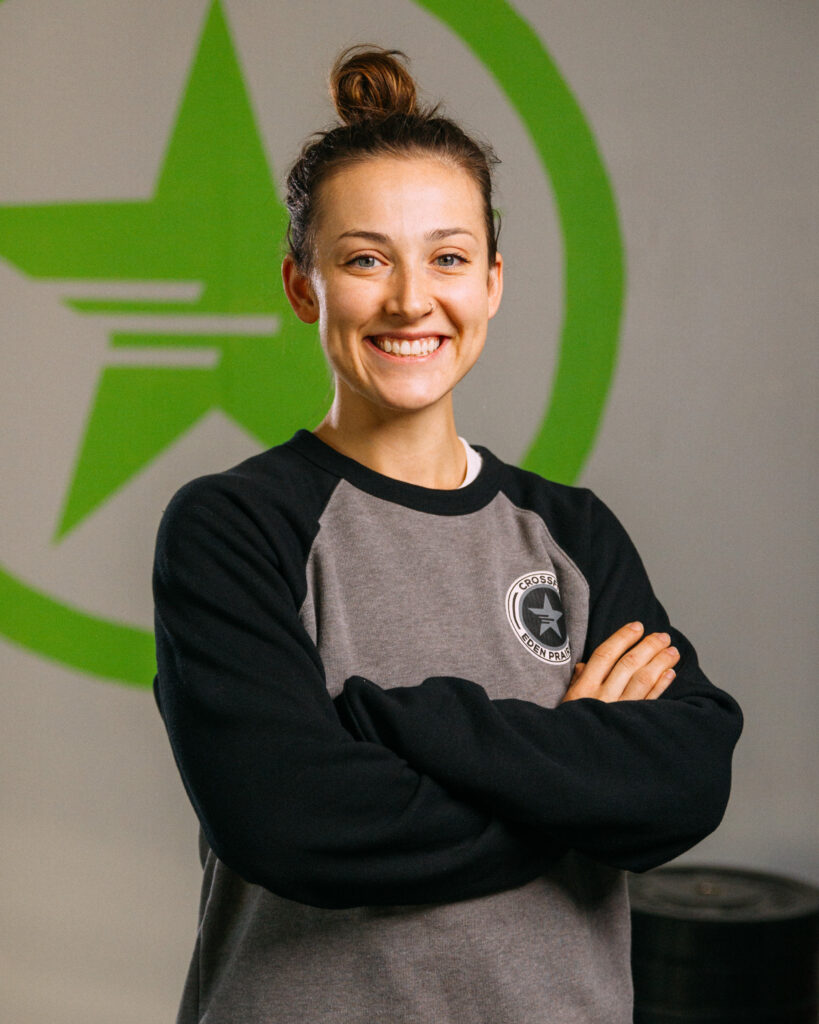 Darby's life has been marked time and time again by the transformative power of nutrition. After
struggling with childhood obesity and losing fifty-pounds at the age of 12, she quickly knew her
life would be spent helping others find their healthiest self. Her passion for nutrition seeps deep
into her love for throwing down in the kitchen, traveling the world, and competing against her
husband to win a workout. Darby is currently working towards her certification as a Nutrition
Therapy Practitioner and is set to graduate in November, 2021. She is excited to partner with
Crossfit Eden Prairie to offer members a highly in-depth and bio-individual holistic approach to
nutrition that puts the client first. Darby currently lives in Richdield, MN, with her husband
(Tobey) and two pups (Nellie and Ryder).
The CrossFit Eden Prairie Creed
We are the CrossFitters of CrossFit Eden Prairie. We are a different breed. We get excited about things most people avoid. We train hard, harder than we ever thought possible. We train with intensity and purpose. Total exhaustion after a workout is appealing.
We strive for performance and take pleasure in small victories. Five more pounds… two seconds quicker… one more rep. These are the milestones we
strive for. These are the reasons we come in day after day and do the things we do.
We have learned that form and foundation come first, then consistency, and last intensity. They are to occur in that order for us to be successful. We know there is no shortcut to results worth having. We do not fall for gimmicks; we submit that hard work is the only thing that will pay off. We may struggle, curse, and cry but we will never quit or cheat.
We know our weaknesses in the gym. We know avoiding them won't make us any better. The only way to conquer them is to work on them.
Most of all we are a community. We suffer together, we succeed together, and get stronger together. We cheer each other on. We help each other push through the pain and achieve things we never thought possible. Both inside and outside of the gym we are family. We come from all walks of life and find common ground every day in the gym.
We respect the challenge of a good workout, the experience of our coaches, the camaraderie of our fellow CrossFitters. But most of all we respect ourselves.
We are the CrossFitters of CrossFit Eden Prairie. 3.2.1 GO!
Did we pay for all these good reviews…? Come to the gym and see for yourself!
Try the last gym you'll ever join
Whether you're new to fitness or a seasoned CrossFitter our team will show you how to push the limits of what you thought you were capable of, all while having a kick ass time!